This summer, nearly 600 Allophone students in primary and secondary school on the Island of Montreal are taking part in activities to help them retain everything they learned during the school year. They are also keeping up their French skills while enjoying a positive, fun-filled summer experience.
Photo credit: ©CARI St-Laurent

This project started in 2019, when school and community stakeholders raised concerns that some students for whom French was their second or third language were completely losing their language skills over the summer. This has had a major impact on their academic performance, socialization and self-esteem.
According to the latest data, 41% of students enrolled in Montreal's public schools do not speak French or English as their first language. While attending school from September to June, these Allophone children have a place to socialize while learning French. However, summer creates a "learning vacuum."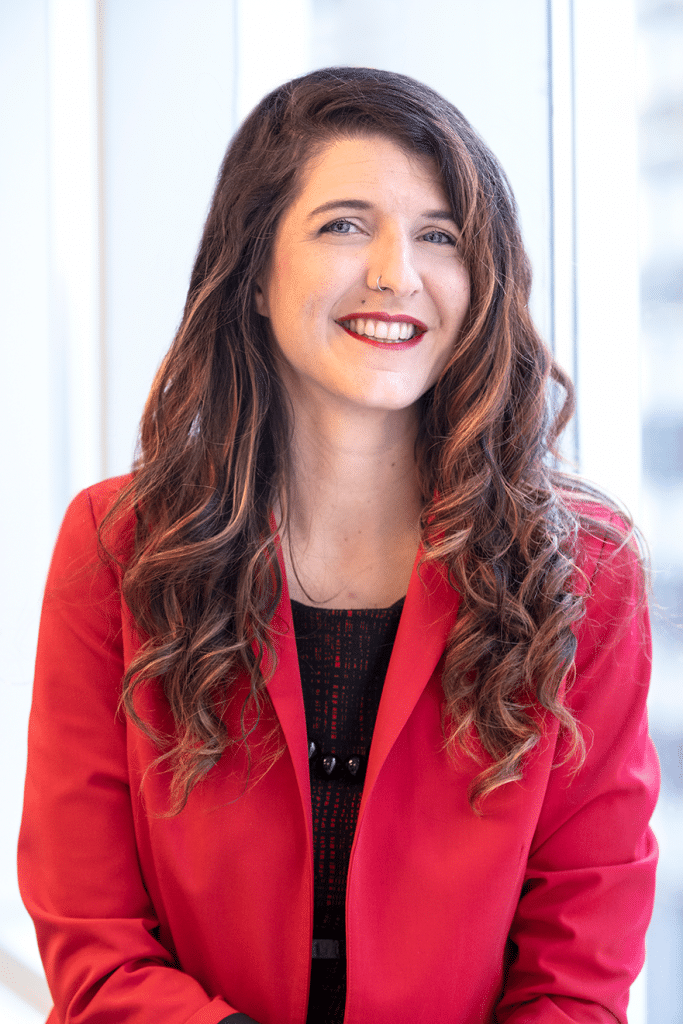 "A lack of access to diverse and stimulating educational resources causes some children to regress in their learning. This can happen in particular to children from disadvantaged backgrounds, those with learning difficulties, and those who do not speak French at home. Children with recent immigrant experiences are particularly impacted, especially because few of them attend day camps in their neighbourhoods. Summer vacations can be a challenge for these children, who may lose ground not only in French but in other subjects too."
― Marie-Lyne Brunet,
Vice President – Social Development,
Centraide of Greater Montreal
Academic success beyond the school walls
To address this phenomenon known as the "summer slide," Montreal Hooked on School (MHS) brought together school and community partners to develop a summer project specifically for young people who have recently arrived in Canada and are enrolled in welcome classes. Day camps were an ideal environment for this kind of project, as the services and programming simply had to be adapted to include young Allophones and their families.
Since then, the day camp socialization project has continued to grow. This summer, 12 camps run by community agencies are welcoming over 600 young Allophones in 14 Montreal neighbourhoods. These children and teens continue to speak French while taking part in summer activities such as field trips to cultural centres, team games to promote socialization, art activities, and reading and writing workshops.
According to the latest data, 41% of students enrolled in Montreal's public schools do not speak French or English as their first language.
Exploding demand
En 2022, le Québec a accueilli plus de 51 000 demandeurs d'asile et nombre d'entre eux ont élu domicile dans les quartiers montréalais.
In 2022, Quebec welcomed over 51,000 asylum seekers, many of whom moved into Montreal neighbourhoods. "Needs are greater than ever on the Montreal territory. Since September 2022, over 150 new welcome classes have opened in Montreal, adding to the hundreds that were already in place at the start of the school year. These clients have very specific needs. While schools are equipped to welcome new immigrant children and families, summer services have to be adjusted to be more inclusive. Day camps are an ideal local environment to continue the work of integrating children and families over the summer. But to do that, they need the right tools."
– Montreal Hooked on School
Montreal Hooked on School: a key role
MHS plays a lead role in the project by helping agencies adapt their camps to the needs of Allophone children and their families:
Providing support to implement best practices
Training work teams
Networking between the Centres de services scolaires and partner day camps
Creating a community of practice to bring partners together
Carrying out knowledge transfer activities throughout Quebec
Community agencies: The project organizers
In the field, the partner community agencies that run the day camps are the project organizers. Their in-depth knowledge of their community's needs is an invaluable asset to implement the project and meet goals.
Centre Lasallien
CHORRA
Gestion Multisports St-Léonard
Unquestionable benefits for children and their families
The results are clear: For young people, immersion is beneficial in many ways. It helps them maintain and improve their speaking, writing and reading skills in French while providing a positive intercultural connection with the other participants. Young people get to meet others from different backgrounds, which helps with interaction, mutual understanding, and a respect for cultural differences. They come away with a greater sense of belonging to Quebec society.
For families, funding for day camp spots has a significant impact, especially for vulnerable families for whom these costs are a major barrier. For parents, the camps are the chance to learn about community agencies that can support them in their immigration pathway, help them access resources, and assist with their relations with schools.
Evaluation and knowledge transfer
MHS partnered with the Université de Montréal (through the Canada Research Chair in School, Youth Well-Being, and Educational Success) to conduct an evaluation to identify the optimal implementation conditions and actions that could be transferred to other summer day camps. Already in 2022, MHS shared its implementation model with the Laval region, which set up two language socialization camps on its territory. The project was also presented to consultation bodies that work in the area of academic success through the Réseau québécois pour la réussite éducative (RQRE).
Financial partners
Ministère de l'Éducation
City of Montreal
Centraide of Greater Montreal
Contributors
Centre de services scolaire de Montréal
Centre de services scolaire Marguerite-Bourgeoys
Centre de services scolaire de la Pointe-de-l'Île
City of Montreal
Ministère de l'Éducation – Direction de l'intégration linguistique et de l'éducation interculturelle
Neighbourhoods that have implemented this program
Anjou
Côte-des-Neiges
Côte-Saint-Luc
LaSalle
Mercier-Est
Montréal-Nord
Notre-Dame-de-Grâce
Saint-Léonard
Saint-Michel
Outremont
Pierrefonds
Rosemont–La Petite-Patrie
Saint-Laurent
Verdun
---
1 out of 5 people receives our help.
5 out of 5 people benefit from it.
Let's all lend a hand
Supporting a network of over 375 community agencies also means promoting an inclusive, poverty-free society.
---