As the school year approaches, vulnerable people and families in the Greater Montreal area face multiple stressors: inflation, kids falling behind, kids dropping out. Back-to-school is a challenging time.
---
On August 16, Saskya Kamakondi breathed a sigh of relief as she and her three children left Opération Sac à dos in the Hochelaga-Maisonneuve neighbourhood with new backpacks, fresh notebooks and wide smiles.
"Opération Sac à dos helps us get organized for the new school year. We're on a tight budget, so this lets us get ready for back to school and see what we still need. This year, we might be able to get away with just buying new scissors. It makes a huge difference."
—Sakya Kmakondi, mother who works for a community agency.
Agencies are seeing more and more families in the same situation. "With the cost of so many things skyrocketing, it's even harder this year," says Joelle McNeil Paquet, executive director of L'Antre-Jeunes de Mercier-Est, a community agency that helps mainly young people and families living in social housing. Many of their clients are parents with unstable or minimum-wage jobs. "Back-to-school season can be very stressful for people on welfare or in low-wage jobs."
Fortunately, initiatives such as Opération Sac à dos help alleviate back-to-school financial anxieties. "Opération Sac has been a ray of light in our lives," says Saskya.
Je Passe Partout, an agency that supports children ages 3 to 17, mostly from underprivileged backgrounds, has seen the same trend. "People are under more financial stress due to inflation," says executive director Samuel Carrier. "There are a number of factors, such as rising rents, which are increasing the pressure on the most vulnerable families."
In 2022, 49% of the people who came to Opération Sac à dos were asking for help for the first time. This year, Regroupement Partage expects the numbers to be higher still.

Joelle McNeil Paquet points out that in addition to new school supplies, school also means other expenses such as hot lunches and school daycare. "When you have five kids and an atypical work schedule, after-school childcare really adds up," she says. "Some people might be surprised to see an 11-year-old big sister taking care of her younger siblings after school, but many of these families don't really have any other options."
But financial stress isn't the only challenge parents are facing this fall.
The educational and community sectors are seeing the after-effects of the Covid-19 lockdowns, which are especially pronounced for children with special needs. "We see the children throughout the year and their needs are becoming more complex," says Sylvianne Gagné, coordinator of member services at the Association de parents de l'enfance en difficulté (APED), an association for parents of children with learning difficulties on Montreal's South Shore. "Based on our discussions with other agencies and specialists, we believe our kids are probably two years behind in school. The lockdown didn't help. Children were deprived of socialization and the masks affected children with language difficulties."
Sylvianne Gagné reports that the requests they receive are increasingly about integrating children into classrooms. The labour shortage has hit the community and education sectors hard and they are struggling to recruit qualified staff.
The labour shortage also affected day camps, which play an important role in the education of thousands of children. "This year, we may have more children coming back to school with academic delays than in previous years," says Samuel Carrier. "Day camps had fewer places available because they couldn't find staff."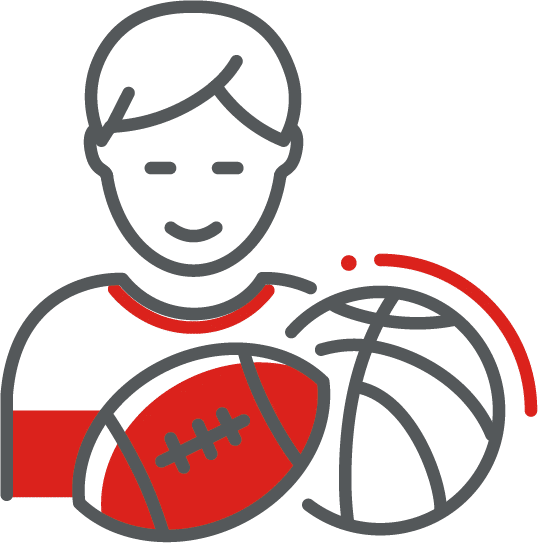 "Last year, we had 24 spots in our free day camp but this year we got 70 calls in just a day and a half" says Carrier. "When we saw how much demand there was, we managed to open a third group so we would have space for 36 children."
The Je Passe Partout day camp has two sections, one of which has an educational component to keep kids learning over the summer.
There are many factors that can cause young people to lose interest in school. For one, it can be difficult for them to project themselves into the future.
"Young people live in the here and now" says Joelle McNeil Paquet. "What we're observing now is another consequence of the pandemic. They can't see how education will affect the rest of their lives."
The widespread labour shortage in the retail sector is also affecting academic perseverance. "More students are working and they're starting younger than before. Obviously, that affects their grades," says Andrée-Anne Primeau, who leads social and academic perseverance projects at the Maison des Jeunes l'Adomissile in Saint-Rémi, a rural community in the Les Jardins-de-Napierville regional county municipality. Primeau points out that the lack of staff in the classroom, both teachers and social workers, also has a negative impact on children's schooling.
In Laval, the community agency Diapason-Jeunesse is addressing another challenge. "We estimate that 90% of the young people we help come from immigrant families, and 65% were born outside Canada," says executive director Chantal Lachaîne.
Diapason-Jeunesse supports young people from Laval's most disadvantaged schools. "The parents are asked to fill out a form with information about their socioeconomic situation, so we know that poverty is widespread among the families we support," says Lachaîne.
The agency's staff face a three-pronged challenge: they must help kids integrate into their schools and also into society while maintaining relationships with their families, who often have low incomes and may speak neither French nor English.
"Our Passeport pour ma réussite program provides financial support," explains Lachaîne. "For example, we distribute public transit tickets and give lunch boxes to the young people who come to us after school for help with their homework."
According to the latest census, there are 36,405 children aged 6 to 17 living in low-income families in the Montreal metropolitan area.
Helping young people succeed in school and in society is a core component of Centraide of Greater Montreal's mission. The best way to fight poverty is to prevent it by supporting children and their families. In 2022-2023, we invested $17.3 million in the present and future of young people by supporting 177 agencies and community projects that make a difference in the lives of thousands of children.

---
1 out of 5 people receives our help.
5 out of 5 people benefit from it.
Let's all lend a hand
Supporting a network of over 375 community agencies also means promoting an inclusive, poverty-free society.
---