A vibrant, effervescent woman, Ginette has been retired for 11 years. However, for the past four years, she has been caring for her partner, who has Alzheimer's disease. The invaluable services she gets from the Centre d'action bénévole de Boucherville truly help her take better care of her partner—and herself.
---
"My name is Ginette, and I've been a caregiver for my partner, who has had Alzheimer's since 2018. But I have been living with this disease even before her diagnosis because I felt like she was a different person.
The first time we went to the Centre d'action bénévole de Boucherville (CABB) was for the 'CABbaret' for seniors. My partner has always liked being in the action, and she loved watching the shows with singing and dancing! I was very moved to see her so happy.
That's when I found out that the CABB have staff to support family caregivers. It took me a while to ask for help, as my pride held me back a bit. I finally decided to take that step for myself and for my partner.
Doing so helped me a great deal!
Watch Ginette's testimony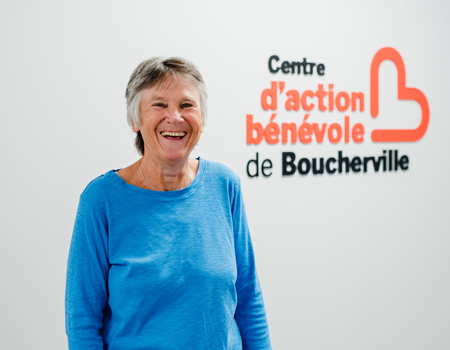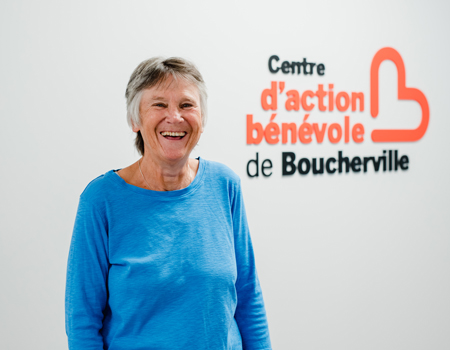 "It's not like everything is perfect, as she still has Alzheimer's, but I now feel supported by people who care."
When things aren't going so well and I feel distressed, I can come to the CABB to talk to someone and feel listened to.
CABB also gives me a break at home. Having some respite for a few hours gives me the freedom to do what I want without worrying or feeling guilty. That really improves my daily life with my partner."
– Ginette

Thanks to the generosity of donors like you, Centraide can support a network of over 350 agencies that help people like Ginette break their social isolation and get the assistance they need to help others.