On September 30, Canada will mark National Day of Truth and Reconciliation to recognize the tragic impacts of residential schools and honour the missing children, residential school survivors, and their families and communities.
---
To get an Indigenous perspective about this day, we sat down with Brett Pineau, Executive Director of the Native Friendship Centre of Montreal (NFCM), an agency supported by Centraide since 2022 that offers services mainly to Indigenous people and that is located on the corner of Saint-Laurent Boulevard and Ontario Street. It is managed by a board of directors made up entirely of Indigenous members.
The Indigenous population includes the Inuit and the Métis of Montreal as well as the ten First Nations in Quebec: the Cree, Mi'kmaq, Naskapi, Algonquin, Montagnais, Abenaki, Mohawk, Atikamekw, Huron-Wendat and Maliseet.
With an MBA under his belt, Brett Pineau joined the NFCM (in 2005) four years before being appointed to head up the agency in 2009. He feels privileged to have served the Indigenous population and the Montreal community for nearly 20 years.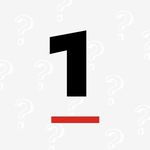 Tell us about the context in which the NFCM was created in the 1970s?
The number of Indigenous people who were moving from reserves to the cities was growing and increased over several decades. In Montreal, this trend became particularly pronounced in the mid-1970s. Indigenous people came here to study, find jobs, or access specialized health care services. This centre was initially created by and for Indigenous students to help them transition to the city, refer them to direct integrated services, and support them as they navigated the health and social services network. Over the years, the centre has grown to meet the broader needs of Indigenous people and today it serves people in need, regardless of their origin, background or status. All Montrealers can access its services.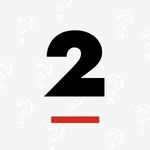 What has been the impact of residential schools on the people you serve?
The creation of reserves had a big impact on Indigenous people, who lost their nomadic way of life. Being limited to a specific geographic area resulted in the loss of traditional hunting and fishing among other pursuits. This has led to many physical, mental and spiritual health problems. Of course, the creation of this system was closely linked to the creation of residential schools. As you probably know, many young children were removed from their families and lost touch with their cultural heritage. This removal from their direct cultural roots plus the intensity of the abuse did immeasurable harm to individuals within the school system. This is a legacy of fact. This has caused much pain within Indigenous communities both more broadly and on an individual level. Unfortunately, we see the repetitive cycle of abuse within the family structure as well as the resulting addiction and mental health issues. The impacts were not only on the children of the residential schools but also on their family members and descendants. This is what we call intergenerational impacts. Despite the closure of the residential schools, there will be effects for decades to come, unfortunately. We are doing everything we can to limit the impacts. There are collaborations with government, private, and community partners and the general public. The general public's response to Indigenous people has been impressive and encouraging.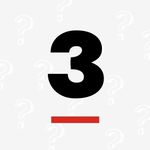 What services does the Native Friendship Centre offer?
The Native Friendship Centre offers basic services at its day centre: hot meals; self-serve breakfasts; a food bank; showers; and access to computers, phones and fax machines that let people stay connected to their home community. The day centre is visited by 1,750 people. Our location in the heart of Ville-Marie right beside the Saint-Laurent metro is ideal for reaching out to people experiencing homelessness, a major part of the centre's clientele. In addition to basic services, the centre offers cultural activities for members and their families.
We also have a street patrol that provides mobile intervention services. Overall, 580 different people, including 300 Indigenous people, received our services last year. Since 2021, the centre has been working with the Service de Police de la Ville de Montréal (SPVM) to launch a mobile team that jointly patrols with police officers to offer culturally adapted interventions for Indigenous people. The team patrols with 8 SPVM neighbourhood stations covering downtown and Dorval. In 2021, in response to a need expressed by the City of Montreal, specifically in Le Plateau-Mont-Royal, we created an Indigenous mediation team.Discussions are ongoing to expand the project and improve everyone's safety.
In collaboration with Indigenous Services Canada, the centre provides emotional and cultural support services to former residential school students and their families. Three days a week, a Mohawk Elder from Kahnawake accompanies them through a traditional healing process, and this service is in addition to the professional resources of the health system. This is a holistic concept that has been in place for 10 years.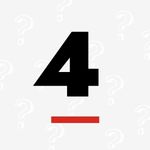 What can be done to foster interactions between Indigenous and non-Indigenous people?
First, a dialogue is needed to consult with Indigenous people. It's very important to listen to their needs, specifically their holistic needs. The concept of health and wellness is very different for Indigenous people than for non-Indigenous people. Partnerships and projects must take these cultural differences into account.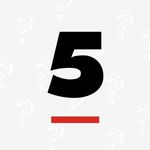 What will the National Day of Truth and Reconciliation lead to in the future?
This is a very important day for us. It is a step and a gesture that recognizes the need to build bridges between our two cultures. The national holiday increases awareness among the broader public about the history and legacy of residential schools and the need, desire and ability to mobilize and contribute to those efforts, whatever they may be. From coast to coast to coast, we have Indigenous people who are living with or next to non-Indigenous communities and each one is different. Each community has unique characteristics and their needs are quite different. This day is a chance to reflect on what we can do together to live and unite as Quebeckers and Canadians. The Native Friendship Centre is proud to be involved with its government and community partners and with the Montreal community.
---
1 out of 5 people receives our help.
5 out of 5 people benefit from it.
Let's all lend a hand
Supporting a network of over 375 community agencies also means promoting an inclusive, poverty-free society.
---