Leonidas Assogba has been a board member for the Foundation Centraide of Greater Montreal for two years.
Centraide of Greater Montreal is proud to be able to count on his expertise as an engaged and dedicated volunteer.
Today, he shares his journey, vision of philanthropy, and reasons for getting involved.
---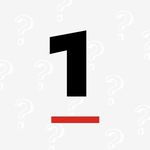 What is your background?
I finished my university studies in Benin when I was 22 years old. At that age, I felt that I still had a lot to learn about life in general. I've always been someone who liked to discover new horizons. I decided to go study in the United States. I started a program in accounting and finance, because I had always wanted to be a certified accountant. I studied there for almost three years and then spent a summer in Canada visiting my cousin, who was attending Concordia University. I really liked this new environment. After much reflection once back in the U.S., I decided to pack my bags for Canada. I transferred my credits to continue studying here.
After two years at HEC Montréal, I started my career while getting involved with non-profit organizations. Ever since my childhood in Benin, my parents had always emphasized the importance of giving back to others. This continually fed my philanthropic conscience. I have always helped out by getting involved with charitable organizations.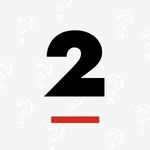 What does your son think about your philanthropic involvement?
My son thinks that my volunteer commitment is a mix of work and fun. He knows that Dad is very involved in a lot of things. My wife and I try to explain to him that, yes, it may be work, but it's also something we do because we love doing it. We both have causes we care a lot about.
He thinks it's normal to give back to others. Every year before Christmas, we go through all of the toys he no longer uses and give them to children who need them more. This is how we are raising him, and it helps him to understand that, in life, sharing is important and having too much isn't good.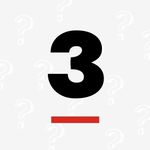 Centraide of Greater Montreal works in different areas of action: which one is most important to you?
Supporting youth success and breaking the cycle of poverty in a more global way are particularly important to me.
Young people often grow up in very difficult family situations. I always say that if you don't have a positive family life, you will carry an extra burden compared to other young people who benefited from a more structured environment.
Breaking the cycle of poverty goes hand in hand with youth success. Young people who need help at school and at home to meet their basic needs, such as food, are more likely to have academic problems.
"It's important to leave your mark on society."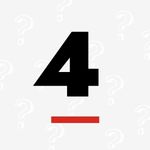 What would you say to encourage others to get involved in philanthropy?
Not everyone can get involved, because you have to have time to do it. If you don't, that's okay. Instead, maybe you can donate money. It's important to give whatever you can, because what's at stake is the future of our society.
One benefit of being involved is the good you do not only for others but also for yourself. As an added bonus, you get to meet people and develop your network.
"Don't get involved because you have to but because you care."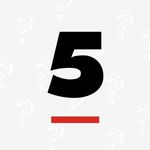 What motivates you overall?
I get involved because I feel fortunate. I think that it's important to give back to others if you can. And I do so with pleasure.
So many other people work behind the scenes to do an amazing amount of good in their communities. They deserve to be recognized.
"You don't have to create a vaccine
or be a millionaire to make an impact on society."