Finding housing is not easy for everyone.
Housing is not just an address. It's a place where we can rest and feel safe enough to build a fulfilling life.
How things stand now, with housing units as rare as they are expensive, many have trouble meeting this very essential need.
Luckily, many people in our neighbourhoods are hard at work to restore a Greater Montreal in which everyone has the opportunity to find affordable, suitable, and quality housing.
Everyone deserves a safe place that meets their basic needs.
Montreal, a city of renters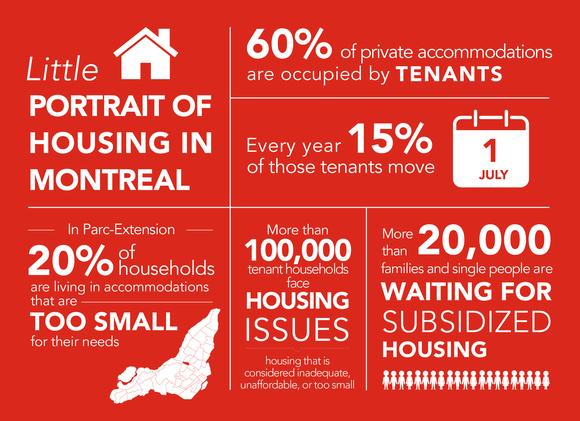 Who's most directly affected?
No household should spend more than 30% of their income on housing. Yet, in the Greater Montreal, over one third of households allocate too much of their earnings towards putting a roof over their heads, which in turn jeopardizes their ability to meet other essential needs, like food, clothing, transport, education, and leisure.
An essential need
Mélanie
Mélanie lived with her two sons in a tiny apartment that was deemed unsafe. Thanks to an organization that is backed by Centraide, she was able to relocate and even start her own business.
Marcelle
Although retired for just over a year, Marcelle hasn't had the peace of mind to fully enjoy this important time in her life. She has had to cope with poor living conditions every day, particularly water damage and cockroaches, a situation that has affected her mental health and self-esteem.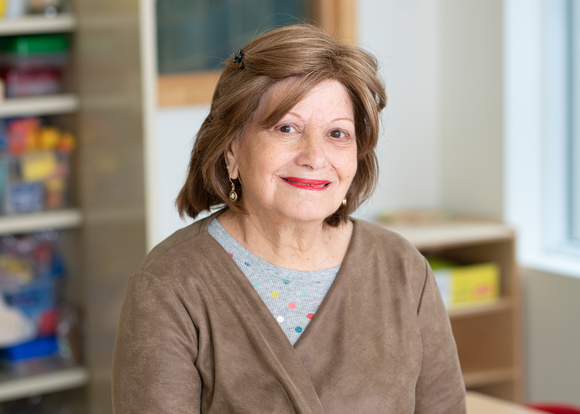 I moved into my apartment in 2010. For a year, it was perfect. But then, I started getting water damage in the bathroom ceiling. Water would just leak all the time. I couldn't sleep or eat. It was horrible!"

Marcelle
Retraitée
At the end of her rope, she got the idea to call 211, which referred her to the Comité logement Saint-Laurent, an agency in her territory that helps renters in need of support. She received assistance to draft and send a letter to her landlord. Since then, the housing committee has helped ensure that everything is on track and that her landlord is indeed performing the repairs and extermination work.
"The steps I took with the help of Maria at the housing committee have given me so much hope!"
What does it mean to have a poor housing situation?
What is Centraide doing to facilitate access to decent housing ?
As we well know, living in a decent home is a basic need. However, in Greater Montreal—even in 2019—many people live in dwellings that are considered unsuitable or cost well beyond their means.
With rental vacancy rates at just 1.9% in 2018, coupled with the rising costs of rents, finding housing is becoming increasingly complicated for large swathes of the population.