While Quebec and Canada enjoy a good reputation on the international stage for their position on the rights and freedoms of LGBTQIA2S+ communities, studies carried out in recent years show that members of these communities are still more likely to experience discrimination, social isolation, mental health issues and homelessness.
---
In a survey of LGBTQIA2S+ people in Quebec for SAVIE-LGBTQ, for a research project on the inclusion and exclusion of LGBTQ people conducted by UQÀM's Research Chair on Sexual and Gender Diversity, 52% of respondents reported a climate of intolerance in their neighbourhood.
Another survey by the SAVIE-LGBTQ project revealed that roughly two out of three LGBTQIA2S+ Quebeckers (66%) said that they would not rate their mental health as excellent or good. In Greater Montreal, the percentage was 70%.
Some members of LGBTQIA2S+ communities are at greater risk of discrimination and exclusion, including:
of the population are LGBTQIA2S+ seniors, but they remain largely invisible.
They are reluctant to disclose their sexual orientation and/or gender identity, fearing abuse and being forced back into the closet, mainly as a result of their past experiences. These factors make LGBTQIA2S+ seniors highly vulnerable and exacerbate the risk of neglect, abuse and social isolation.
of sexually diverse women more likely to be victims of sexual aggression than the average woman in Quebec,
according to Statistics Canada.
of LGBTQIA2S+ student population in Quebec feel unhappy or depressed at school, reports SAVIE-LGBTQ.
Many young LGBTQIA2S+ people experience bullying and discrimination at school. According to various Canadian surveys, between 20% and 40% of young people experiencing homelessness belong to the LGBTQIA2S+ community.
Our actions
Equity, diversity and inclusion (EDI) are central to our priorities. To assist members of LGBTQIA2S+ communities, Centraide of Greater Montreal supports projects and community agencies that offer programs aimed at LGBTQIA2S+ individuals. Here are a few examples of the activities and services we currently support:
discussion groups for lesbian women and girls that provide a safe space for learning and sharing
counselling for marginalized LGBTQIA2S+ young people who have experienced social exclusion
workshops on the multiple dimensions of sexuality and gender identity that provide young people in the community with an inclusive and caring space for discussion
Centraide also supports agencies (by and for LGBTQIA2S+ people) that specialize in issues impacting LGBTQIA2S+ communities and we are working on developing more partnerships in the field. Here are a few examples: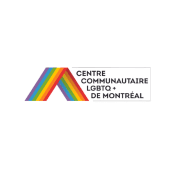 Montreal LGBTQ+ Community Centre
With support from Centraide, the Montreal LGBTQ+ Community Centre has set up LGBTQ+ Compass, a program to help migrants and asylum seekers. Its three components (socio-cultural activities, educational workshops and intervention) support LGBTQ+ people through the immigration and asylum application process.
AGIR Montréal
A "by and for" agency that advocates for and defends the legal, social and economic rights of refugees and migrants from LGBTQIA+ communities. It is the only agency in Greater Montreal to offer support to LGBTQIA+ migrants with precarious status.
Project 10
Project 10 works to promote the well-being of LGBTQIA2S+ young people. The majority of its clients are racialized, Indigenous and/or English-speaking. Centraide's support has enabled it to strengthen its services and interventions for racialized and vulnerable youth, who suffer various forms of exclusion, particularly social exclusion, and are at greater risk of homelessness. Project 10 supports several hundred young people aged 14 to 25 from all backgrounds every year.
---
1 out of 5 people receives our help.
5 out of 5 people benefit from it.
Let's all lend a hand
Supporting a network of over 375 community agencies also means promoting an inclusive, poverty-free society.
---