Greater Montreal is home to the majority (60%) of Quebeckers living in poverty.1.
Above the low-income threshold but still poor
On top of the 315,000 people living below the Market Basket Measure (MBM), another 200,000 people earn only slightly more than this amount ($24,000, $25,000, $26,000, etc.) and are just as vulnerable to life's uncertainties.
What does it mean to be in a situation of poverty?
It means not having enough money to meet your essential needs.
It means living on a meagre budget with no buffer for unexpected expenses.
It means worrying about the future, being under constant stress, and often suffering from isolation.
Today's challenges are enormous for people living in poverty:
the housing crisis, rising food costs, financial anxiety, and mental distress.
What is the annual after-tax income of a person in a situation of poverty?
Groups most affected by poverty are:
Single-parent families
People living alone
People in a situation of disability
Recent immigrants or those with a precarious status
Members of visible minorities
These groups of people are over-represented on our territory, particularly on the Island of Montreal.
---
By the numbers
of asylum seekers.
The number of asylum seekers in Quebec more than doubled between 2019 (20,475) and 2022 (51,570).
of people who live alone, or four times the number of couples.
of single-parent families, or three times the number of two-parent families.
People living in poverty are more likely to:
Live in inadequate housing or on the street
Suffer from food insecurity
Have health problems
Die at a younger age
---
Children living in poverty are more likely to:
Start kindergarten with delays
Drop out of school
---
By the numbers
More than one quarter of renter households (230,000) spend too much of their income (over 30%) on housing,
which compromises their ability to meet other basic needs.
6,000 people in Greater Montreal are in a situation of homelessness3.
A reported one in five Quebeckers (22%) experienced food insecurity in winter 20234.
The school dropout rate is two and a half times higher in underprivileged neighbourhoods.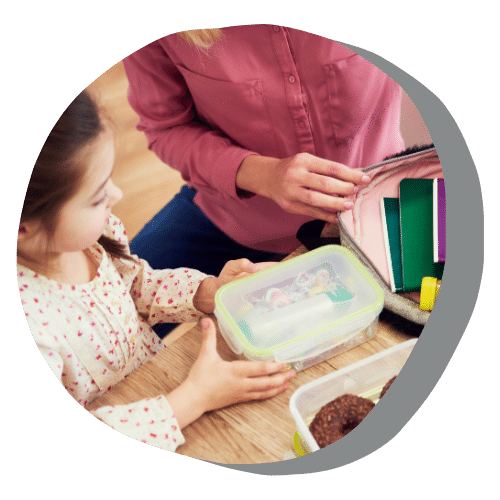 Growing up poor: challenges for life
Starting from birth, children born to poor families are disadvantaged.
They often live in areas with higher unemployment and school dropout rates and where people have worse health outcomes and shorter life expectancies.
They experience food insecurity more often.
More people in this situation start school with a delay and leave school before they graduate. Without a diploma, they risk having a lower average annual income during their working life, going on unemployment more often, experiencing poor living conditions, and having shorter lives.
Dropping out of school: A vicious circle
Poverty increases the risks that students drop out, which in turn increases their risks of poverty.
Something can be done
Centraide supports a network of over 375 community agencies and projects that work throughout the Greater Montreal territory. They work in four priority areas of action.
---
1 out of 5 people receives our help.
5 out of 5 people benefit from it.
Let's all lend a hand
Supporting a network of over 375 community agencies also means promoting an inclusive, poverty-free society.
---
1. According to the Market Basket Measure (MBM).
2. Two adults and two children.
3. Number of people experiencing homelessness in Quebec, October 2022.
4. Leger and Centraide of Greater Montreal, Centraide Financial Anxiety Index, 2nd edition, April 2023.