Invest wisely
and receive significant results
In addition to the $25.6 million agencies have received since March 2020 to help them financially during the COVID-19 pandemic, between 2020 and 2021, $49.3 million was invested in the communities of Greater Montreal through 350 agencies and community projects. These investments were structured around four areas of action.
agencies supported including the CIP
---
In Montreal, nearly one in four children grows up in poverty
Growing up in poverty increases the risk of cumulative difficulties throughout life. Children born into poor families start life at a disadvantage. Poverty has a serious impact on their well-being, development, academic success, lifestyle, behaviour, and health. Disadvantaged children are at a higher risk of starting school late and dropping out before graduation. Without a high-school diploma, they are more likely to earn lower incomes, live in poor conditions, and repeat a cycle of poverty that will be difficult for their children to avoid.
Our approach
Accompany youth throughout their journey to adulthood so they can develop to their full potential, find their way, and become accomplished adults who are involved in their community.
Our strategies
Stimulate early childhood development
Encourage academic perseverance
Support parents and families
Prevent homelessness
A few results
90,000 children and parents connected with our network of around 30 family homes that offer aid and support across Greater Montreal.
90% of young dropouts returned to school after their stay at l'Ancre des Jeunes, an agency in Verdun.
850 marginalized youth receive support from street workers from PACT de rue each year.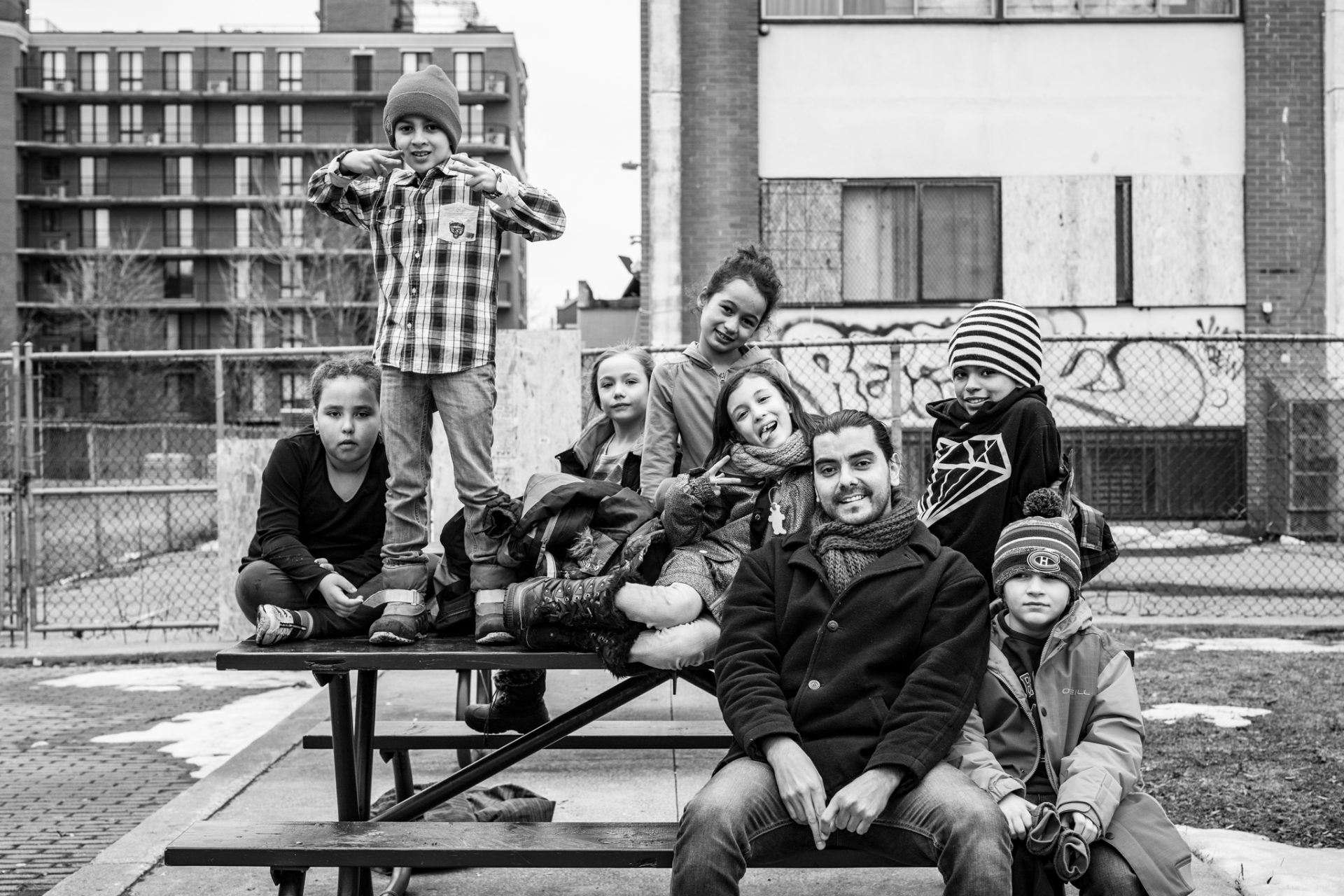 Take care
of the essentials
agencies supported including the CIP
---
In Greater Montreal, one in every three renter household live in poor housing conditions
A home is not just an address. It's where you should be able to settle down and feel safe enough to build a rewarding life. A dwelling is considered inadequate when it's too small, isolated, or unsanitary, and when it costs more than 30% of household income. When income is low, it's impossible to avoid exceeding this ratio. When rent payments take priority over all other expenses, households are forced to cut back on other basic needs such as food, clothing, transportation, education, and activities.
Our approach
Provide sufficient access to adequate and affordable housing and focus on sustainable solutions that lead to the food autonomy of individuals, families, and communities.
Our strategies
Facilitate access to housing
Ensure food security
A few results
40,000 people call on housing organizations in their neighbourhood each year to obtain information or support (finding housing, administrative procedures, unsanitary conditions, human rights defence, etc.).
1,207 people participated last year in collective kitchen activities organized by The Depot Community Food Centre in Notre-Dame-de-Grâce.
x15 is the leverage effect at Moisson Montréal, where each dollar invested allows them to distribute $15 worth of food to agencies that respond to more than 640,000 requests for food aid each month.
agencies supported including the CIP
---
More than 350 community agencies and collective projects are active in more than 80 communities across Greater Montreal because of our support
Community agencies play a leading role in the fight against poverty and social exclusion. Not only do they provide immediate frontline support to vulnerable people, but they also improve living conditions in the long-term and bring neighbourhoods to life. The environments they work in are constantly changing and becoming more complex, calling for a multitude of new strategies, skills, and abilities.
Our approach
Strengthen the agencies' capacity to accomplish their missions and increase their ability to take action, which will help them have a greater impact on reducing poverty.
Our strategies
Bring neighbourhoods to life
Reinforce agency skills and leadership
A few results
38 neighbourhood round tables bring together community agencies, institutions (schools, police departments, municipalities, health establishments), stakeholders, and active citizens in Greater Montreal to improve living conditions in their community.
53 agencies in Greater Montreal connecting thousands of volunteers and hundreds of social organizations.
198 community leaders have benefited from Leadership rassembleurTM training program that has been offered by Centraide and Dynamo for the past 13 years.