Our most loyal
partners
We work in concert with the largest companies and organizations in Greater Montreal, as well as their unions and employees, to create fundraising campaigns and win-win experiences. These collaborations result in positive benefits for all those involved, including organizations, donors, and Centraide.
The remarkable commitment of companies, organizations, and their unions and workplaces translates into an overall contribution that represents approximately 80% of Centraide's total annual fundraising.
In addition to making major donations, companies and organizations run Centraide campaigns with employees in the workplace. The combined efforts of thousands of volunteers, organizers, and donors raise millions of dollars each year.
Donate, but also get involved in your community
Generous with both their time and money, employees at workplaces can take part in caring activities at community agencies to help with painting, renovating a youth centre, delivering meals to seniors and more. They get to know the individuals and families who receive support from a Centraide agency through nearly 300 activities every year.
The biggest Centraide campaigns
Together, the "Top 100" Campaigns were responsible for nearly 70% of the result of the Centraide 2020 Campaign. Their generous support took several forms: by making a corporate donation, conducting an employee campaign, conducting a Leadership campaign, participating in the Loaned Representative Program and donation of advertising space.
Bell
In 2020, in addition to engaging their current and retired staff in the Centraide campaign, Bell provided cell phones to community agencies to help them stay connected with their clients.
BMO Financial Group
In 2020, BMO led an exemplary campaign despite the challenges imposed by the health measures. And thanks to the involvement of about 100 volunteers, 75 letters were sent to isolated seniors, and nearly 350 kits were given out to agencies that work in homelessness.
Bombardier and J. Armand Bombardier Foundation
With the Unifor 62 and IAMAW 712 unions and the J. Armand Bombardier Foundation, Bombardier has been involved in the Centraide campaign for many years. By creating engaged ad-hoc committees, the company knows how to motivate its employees to give to Centraide.
CAE
Despite the pandemic, in 2020 CAE surpassed the $1 million mark for the second year in a row. Employees, senior managers, board members, suppliers and the union (Unifor 522) all participated.
Caisse de dépôt et placement du Québec
Once again this year, employees and managers at the CDPQ believed in Centraide. Their commitment and support made this campaign a success.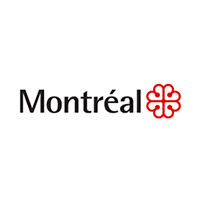 City of Montréal
Despite the difficult situation, the City of Montréal assembled all the ingredients to engage its current and retired staff and elected officials to make its campaign a success.
Comité d'Entraide – Gouvernement du Québec
Once again, the current and retired staff of the Government of Quebec generously participated in the Entraide campaign, which includes the campaign of Centraide of Greater Montreal.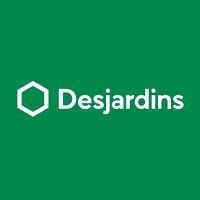 Desjardins Group
Once again this year, Desjardins Group's current and retired staff and managers showed their solidarity and generosity by actively participating in the 2020 annual campaign.
Government of Canada Workplace Charitable Campaign
The team from the Government of Canada Workplace Charitable Campaign showed great generosity again this year despite the turmoil created by the pandemic.
Hydro-Québec
Current and retired staff at Hydro-Québec took action again in 2020 for its 44th Centraide campaign and raised $7.4 million across Quebec. Despite the pandemic, their employee participation rate increased by 40%.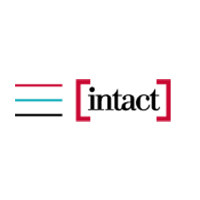 Intact
By matching the money raised by their employees, Intact donated $1 million more to Centraide in 2020 over last year.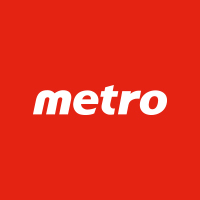 METRO
For its 23rd Centraide campaign, the METRO group did not hesitate to rise to new challenges. Their employees, suppliers and customers took action to make a real difference in the community by raising $2.3 million.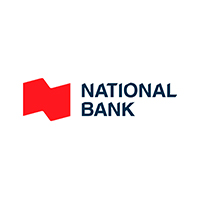 National Bank
National Bank's current and retired staff were very involved in the institution's 43rd Centraide campaign. They were proud to have a positive impact on the growing needs of agencies supported by Centraide.
Power Corporation of Canada
For over 30 years, Power Corporation of Canada has supported Centraide and contributed to developing vibrant communities. In 2020, we once again benefited from their commitment.
Pratt & Whitney Canada
For their 40th consecutive campaign—a great milestone in their campaign history—Pratt & Whitney Canada's current and retired employees and Unifor 510 union members were there for Centraide.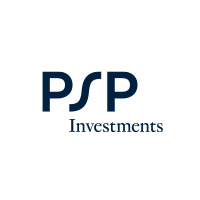 PSP Investments
In 2020, employees and managers at PSP Investments raised over $604,000 for Centraide of Greater Montreal, which is almost double the amount they raised the previous year.
RBC Royal Bank
After 23 years of running up the steps of Place Ville Marie, RBC Royal Bank had to completely rethink its traditional sports challenge. This led to the RBC Incredible World Tour, a Quebec-wide walking, running and cycling event that raised $464,000.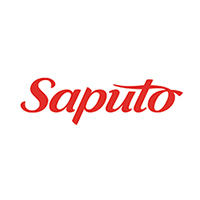 Saputo
Saputo employees across the province mobilized to help raise $1.3 million during their 2020 campaign. We can once again count on their generosity and their involvement.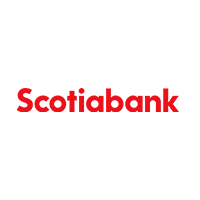 Scotia Bank
As they did every year for nearly 30 years, in 2020 Scotiabank and its employees got so many people involved to help Centraide.
TD Bank Group
To carry out its 2020 campaign, TD Bank Group launched a dedicated organizing committee that quickly took action and had a real impact on employee generosity.
ABB
Abbott Laboratories
Aéroports de Montréal
ArcelorMittal Long Products Canada
AXOR
BCF Business Lawyers
Beneva
Blake, Cassels & Graydon
BLG
Canada Life
Canam Group
Caprion Biosciences
CGI
CIBC
Ciena
CIMA+
Claridge
CMC Electronics
CN
Cogeco
Concordia University
Costco Wholesale Canada
Couche-Tard
Coveo
Davies Ward Phillips & Vineberg LLP
Deloitte
Dentons
Énergir
EY
Fasken
Fednav
Fiera Capital Corporation
FM Global
Fonds de solidarité FTQ
Gildan
Groupe Dynamite
Groupe Park Avenue
Hatch
HEC Montréal
Héroux-Devtek
iA Financial Group
Investissement Québec
Ivanhoé Cambridge
KPMG
Lallemand
Letko Brosseau
Levio
Manulife
Matrox
McCarthy Tétrault
McGill University
McKesson Canada
Mercer and Marsh
Mondelez International
Norton Rose Fulbright
Osler, Hoskin & Harcourt LLP
Pharmascience
Polytechnique Montréal
Pomerleau
Procter & Gamble
PwC
RGA Life Reinsurance Company of Canada
Richter
Rio Tinto
Rogers Communications
SNC-Lavalin
Société de transport de Montréal (STM)
Stikeman Elliott LLP
Sun Life Financial
Suncor Energy and the Suncor Energy Foundation
TC Transcontinental
Telesystem
TFI International Inc.
Transat A.T.
Université de Montréal
Université du Québec à Montréal
Valero Energy
Ville de Laval
Ville de Longueuil
WSP