Did you know that members of LGBTQIA2S+ communities are more likely to experience social isolation, food insecurity and homelessness? Moreover, many studies, as well as personal testimony, reveal that some sexual minorities suffer from greater discrimination, especially when it comes to entering the job market, which causes a cascade of harmful effects in their day-to-day lives.
To support people who belong to LGBTQIA2S+ communities, Centraide works with 27 community agencies[1] that provide services specifically designed to meet LGBTQIA2S+ needs. Their programs are based on an understanding of the social realities of these communities and of particular issues in the various neighbourhoods where these agencies operate.
---
[1] 12 agencies have programs specifically designed for the LGBTQ+ community.
---
Examples of local agencies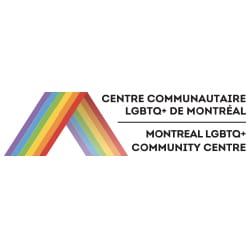 The Montreal LGBTQ+ Community Centre offers a complete program for new immigrants and asylum seekers, including help with preparation for hearings, individual meetings for referral to relevant services, educational workshops for members, community agencies and businesses that wish to create a safer more inclusive environment, and a number of monthly socio-cultural activities in French, English and sometimes Spanish.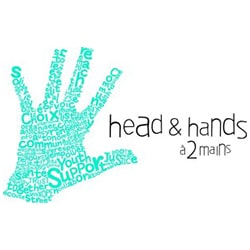 Head & Hands offers several programs for members of the LGBTQ+ community, such as the Sense Project, a peer-support program aimed at promoting the healthy sexual development of young Montrealers and enabling them to make independent decisions about their own sexuality, gender and general health. The Sense Project team visits community centres, schools and drop-in centres to lead workshops on sexual health directed at young people and those who work with young people. Discussions at these workshops deal with a variety of subjects: STIs, sexual orientation and gender identity, decision-making, consent, communication, standards of beauty and sexual myths.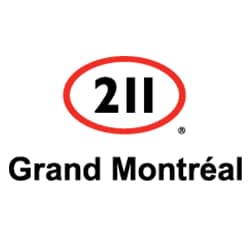 The 211 (Information and Referral Center of Greater Montreal) provides an information and referral directory of local resources, including more than 30 LGBTQ2S+ community groups.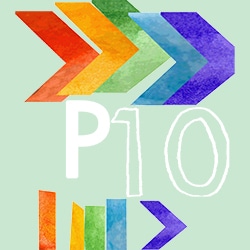 Project 10 strives to promote individual, social, sexual and mental well-being of lesbian, gay, bisexual, transgender, two-spirit, intersex and questioning adolescents and young adults between the ages of 14 and 25. Through education, the defence of rights, and a harm reduction approach, Project 10 aims to encourage empowerment and self-determination among young people at an individual, community and institutional level, with an emphasis on individuals and groups who experience multiple oppressions.
The LGBTQ2S+ community in Greater Montreal
We may be living in 2022, but there's a long way to go when it comes to Quebecers perceptions and attitudes concerning the realities of the LGBTQ2S+ community, as revealed by the enlightening report produced for the Quebec Ministry of Justice2 .
Prejudice, tolerance and discrimination
Marginalization and homelessness: LGBTQ2+ people are at greater risk
According to various Canadian studies, between 20% and 40% of young people experiencing homelessness belong to the LGBTQ2+ community. Rejection by their families after revealing their sexual or gender identity is the main reason young LGBTQ2+ people say they wound up on the street.
If you are looking for help or information, don't hesitate to contact one of the nearby community agencies supported by Centraide of Greater Montreal:
Big Brothers and Big Sisters of Greater Montreal (Hochelaga-Maisonneuve)
Bureau de consultation jeunesse (Verdun)
Centre des femmes de Verdun (Verdun)
Centre for Community Organizations (COCo) (Plateau-Mont-Royal)
Centre social d'aide aux immigrants (Ville-Émard |Côte-Saint-Paul)
Head & Hands | A deux mains (Notre-Dame-de-Grâce)
Information and Referral Centre of Greater Montreal (Greater Montreal)
L'Écho des femmes de la Petite Patrie (Petite Patrie)
Montreal LGBTQ+ Community Centre (Centre-Sud)
Pacific Path Institute (Ahuntsic)
Plein milieu (Plateau-Mont-Royal)
Project 10 (Centre-Ville)
[2] https://www.justice.gouv.qc.ca/fileadmin/user_upload/contenu/documents/Fr__francais_/centredoc/rapports/ministere/homophobie/RapportFinal_SondageHomophobie_MJQ_INFRAS.pdf