All kids are back to school, but they don't all face the same challenges. School continues to be a place of intense inequality, as students' chances of academic success depend on whether they come from a disadvantaged or well-off area. Immense challenges also await students from immigrant backgrounds and especially those recently arrived to the country.
---
Poverty and academic success: A concerning issue
Many students from disadvantaged backgrounds:
Are less prepared for kindergarten (understanding instructions, expressing themselves clearly, holding a pencil correctly, tying their shoes)
Struggle more to adapt and learn (language delays, hyperactivity, behavioural problems)
Have poorer grades
Often drop out early
Are less likely to get their diploma
Montreal has a high number of young people who live in poverty
On the Island of Montreal, 23% of youths under 18 come from a low-income family.
84% of Quebec's primary students who live below the low-income cut-off reside in Montreal.
The percentage of young Montreal students who drop out before getting their high school diploma is 2.5 times higher in disadvantaged areas compared to more well-off neighbourhoods.

The 350 community agencies that we support implement strategies and actions to fight poverty and social exclusion in Greater Montreal's neighbourhoods and include 55 agencies that specifically target educational success. They encourage academic perseverance and provide support to teens who have dropped out of school.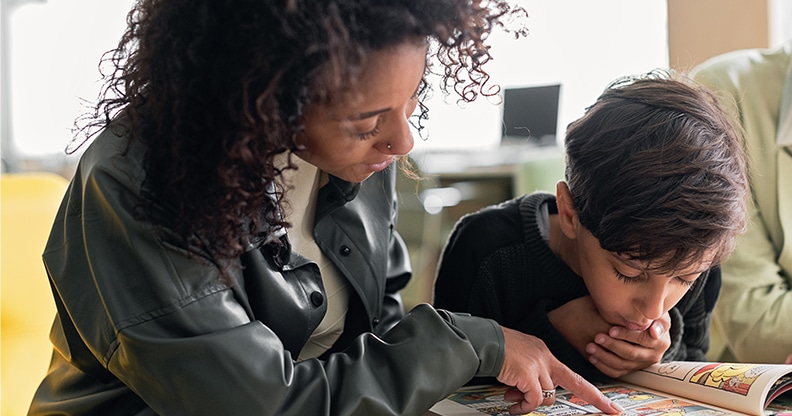 Immigration and academic success: A journey rife with challenges
Many students from immigrant backgrounds:1
Have more academic delays (37% start high school one year behind while 8% start two or more years behind)
Don't have a diploma even seven years after starting high school (45% of foreign-born students)
What's more, most students in Montreal's schools are from immigrant backgrounds
67% of public-school students on the Island of Montreal have an immigrant background
26% were born in another country (1st generation), and 41% were born in Quebec but either one or both parents were foreign-born (2nd generation)
50% don't speak French at home
On the island of Montreal over half of foreign-born students live in disadvantaged areas (51%).

The support given to these youths and their families directly impacts their school careers and academic success. This is a major challenge that schools can't face alone without the support of community agencies.
Isolated families need support
Poverty can lead to marginalization and social exclusion, which can in turn prevent students from fully participating in school life. Family isolation can also undermine children's development and socialization. Isolated families need to be guided to the right resources for their situation or needs.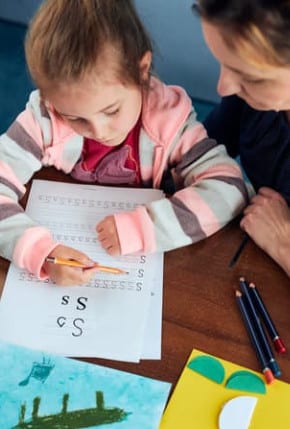 Many agencies, including the family community agencies that we support, develop specific strategies to assist these families. They act as a safety net for vulnerable families in all of Greater Montreal's neighbourhoods. Most academic perseverance agencies offer family assistance, sometimes even at home, so that children and teens can get effective support in their school careers.
---
Notes :
1 Children from immigrant backgrounds fall into three groups: foreign-born children, Canadian-born children of two foreign-born parents, and Canadian-born children with one Canadian-born parent and one foreign-born parent.
Sources :
Comité de gestion de la taxe scolaire de Montréal. Portrait socioculturel des élèves inscrits dans les écoles publiques de l'île de Montréal. April 2020. Most recent data.
Comité de gestion de la taxe scolaire de l'île de Montréal. Map of underprivileged families with children under the age of 18 on the Island of Montreal. 2018
Montreal Hooked on School. Poverty and its impacts on academic perseverance: https://www.reseaureussitemontreal.ca/en/poverty/
Montreal Hooked on School. Students with immigrant backgrounds. https://www.reseaureussitemontreal.ca/en/key-topics/students-with-immigrant-backgrounds/