Great news for young people and families in Greater Montreal: Summer camps reopened on June 28. This is a welcome development during the pandemic, which continues to impact our daily lives.
The decision to reopen summer camps did not come about by chance. For several months, the Association des camps du Québec (ACQ) and health authorities planned and prepared for the reopening alongside several key actors. To ensure the safety of camp participants and employees, they developed a strict and practical protocol[1] composed of four key directives[2] . Activities must respect physical distancing guidelines and take place outdoors. Direct and indirect contact between individuals must be kept to a minimum. And lastly, sanitary measures must be strictly followed and enforced.
---
[1] To find out more about the sanitary rules in holiday camps, ACQ provides a complete guide to measures available on their website.
[2] Source : Association des camps du Québec : Mesures COVID-19 en camps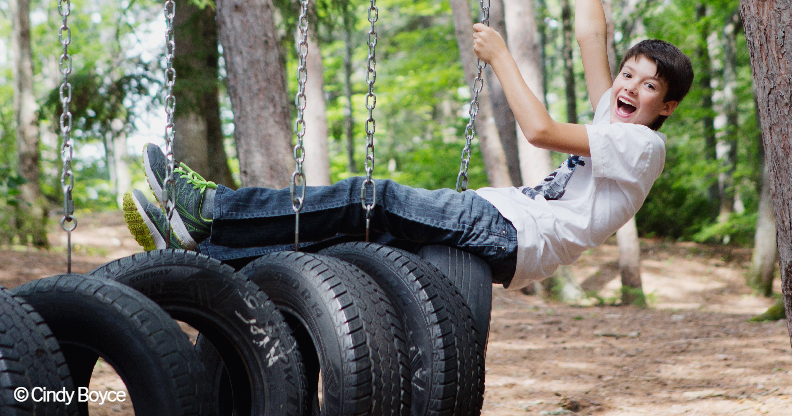 Centraide is funding seven summer camps in 2021 to provide affordable opportunities for disadvantaged youth to enjoy experiences outside the city. A recent study conducted by Centre Formation Populaire with support from Centraide of Greater Montreal highlights the benefits of these camps for young people.
---
Camp Amy Molson (Greenville-sur-la-Rouge)
Camp Amy Molson offers healthy, fun, and educational outdoor experiences for children aged 5 to 13 from disadvantaged neighbourhoods in Greater Montreal. In particular, the camp aims to welcome children with emotional or physical challenges. Campers can build self-esteem, develop positive relationships, and gain valuable life skills in an environment that promotes group learning and meets every child's needs.
Camp B'Nai Brith (Saint-Agathe-des-Monts)
Camp B'Nai Brith offers a dynamic, multidimensional program for campers with special needs alongside a senior program packed with intergenerational activities. These summer camp experiences are tailored for the most vulnerable people in our communities, with a focus on youth, but also isolated seniors, newcomers, low-income individuals, and people with special needs (people with physical or intellectual disabilities or a mental illness).
Camp familial St-Urbain (Chertsey)
Camp Familial St-Urbain provides an accessible vacation spot for disadvantaged individuals and families, people from different cultural backgrounds, and people with disabilities, in order to promote family and intercultural connections.
Colonie Sainte-Jeanne d'Arc (Contrecœur)
Colonie Sainte-Jeanne d'Arc welcomes young girls aged 4 to 14 from underprivileged neighbourhoods in Greater Montreal and encourages their personal development, confidence, and self-esteem by offering projects related to their interests.
Colonie de vacances des Grèves (Contrecœur)
La Colonie des Grèves de Contrecœur provides all children aged 5 to 13, regardless of their financial situations, with a place of recreation and culture where they can grow and thrive. It also offers a range of recreational activities for families, groups, and youth.
Centre de plein air l'Étincelle (Saint-Alphonse-de-Rodriguez)
Centre Plein Air l'Étincelle allows disadvantaged families, children, seniors, and people with disabilities who receive assistance from agencies, to enjoy a holiday in a safe environment that promotes renewal, confidence building, personal growth, and family strengthening. Social integration, community values, healthy lifestyles, and personal development are at the heart of their concerns and programming.
Le P'tit Bonheur (Lac Supérieur dans les Laurentides)
*Due to bad weather, their activities are temporarily suspended.
As part of l'Œuvre du Père Sablon, Le P'tit Bonheur asserts that sports are the best way for youth to build self-esteem and thrive. It strives to address the needs of young people and help them develop by introducing them to sport, physical activity, and the outdoors. Its founding vision was simple yet innovative, and it continues to be just as relevant today. With a location that spans six square kilometres and features six lakes, yurts, fortresses, treehouses, and more, it's a prime destination for both emotional and physical adventures.